Will2Golf gets junior golfers in front of college coaches by helping these aspiring athletes list their tournament attendance, promote their profiles, and notify prospective coaches where they will be playing next. This paid online community boasts the largest listing of junior tournaments online, engagement from thousands of college golf coaches, and insider knowledge of each event. Three-time winner of the LPGA Tour, Maggie Will, is at the center of a vision to change the world of golf for collegiate students and college coaches. We're proud to work with her to fulfill this mission.
"
I hope your ears were burning yesterday. Roburt and I got together for a bit of a design session and we both were singing you praises for your work. I want you to know that I am so glad you are helping us and really appreciate your work.
Thank you!!
Maggie Will
Will2Golf
"
Launching a new Junior Golfer community
The overarching goal of Will2Golf is to create a community of Junior Golfers and College Coaches to facilitate making connections within the NCAA guidelines. To do this, Will2Golf provides the most comprehensive list of Junior Golf events in the world. Prospective golfers can sign up, build out their profile with relevant information, find events they are interested in playing, and build a list of events where coaches can watch them play. Coaches now have an easier job of finding their next trainees, using the Will2Golf member database as a reference whenever they're scouting new prospective golfers.
Needless to say, we had out work cut out for us. We used WordPress with BuddyPress because of their proficiency in handling user profiles and fine-grain control over interactions between users. From there we built out functionality for events lists and search with proximity, membership directories for student-athletes and coaches, a subscription-based payment system, and more using a combination of custom-built features and plugins.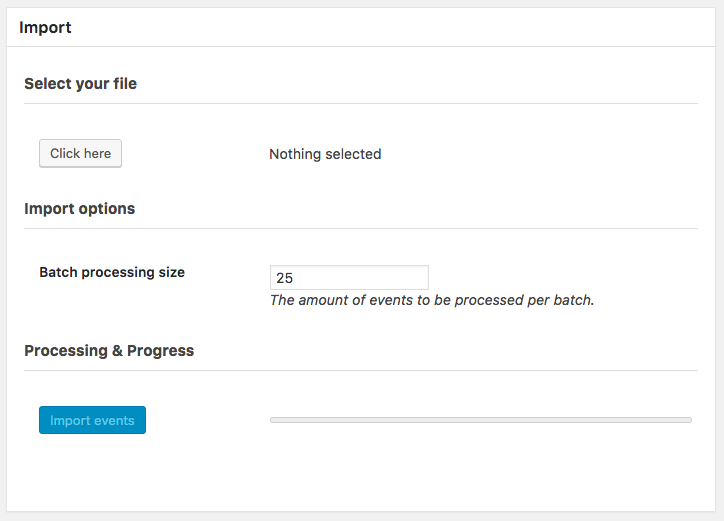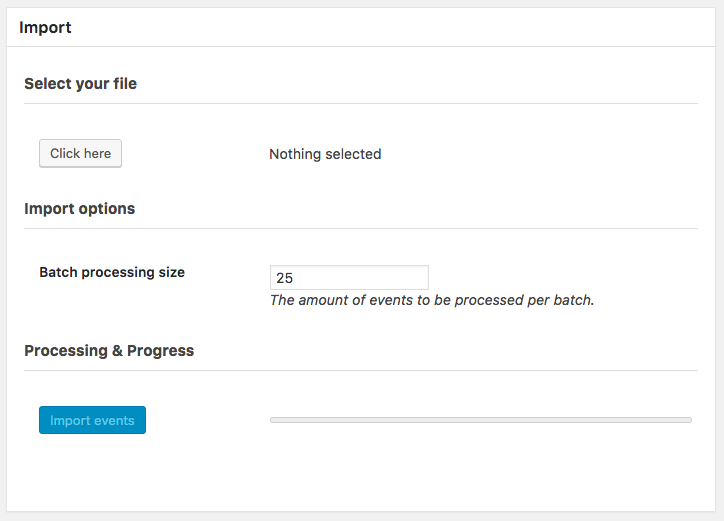 Continuous event import
Maggie and her team put together a large data set of information on the events and on all the college teams. Such a large undertaking took years to put together. Fortunately, Copper Note was able to build scripts that imported and validated data on a rolling basis, allowing the Will2Golf team to continue compiling information to add to their dataset efficiently. The result is a seamless experience for adding new events in bulk every season.
Displaying events
Getting events into WordPress is only the first step to providing a full-featured solution for events. We built and augmented systems to allow search and filter, geolocation, and event attendance. These features allow both players and coaches to easily identify tournaments they should attend next. Event attendance enables coaches to find golfers they're interested in watching play in a tournament by easily identifying them at events and providing a reference point with their profile information.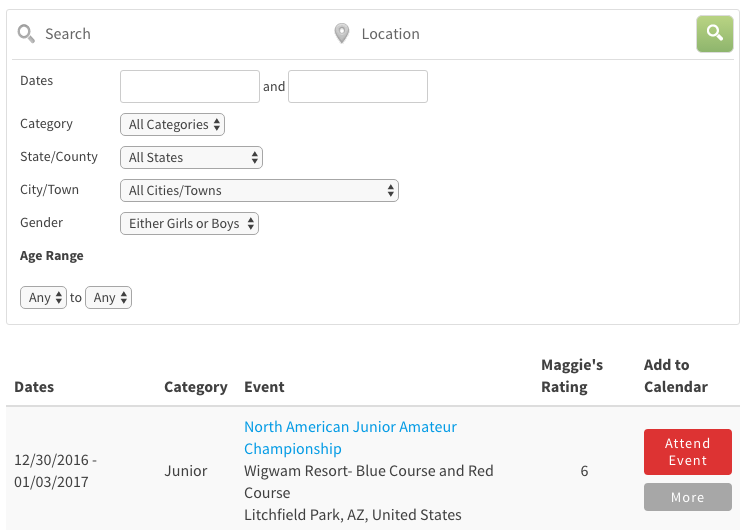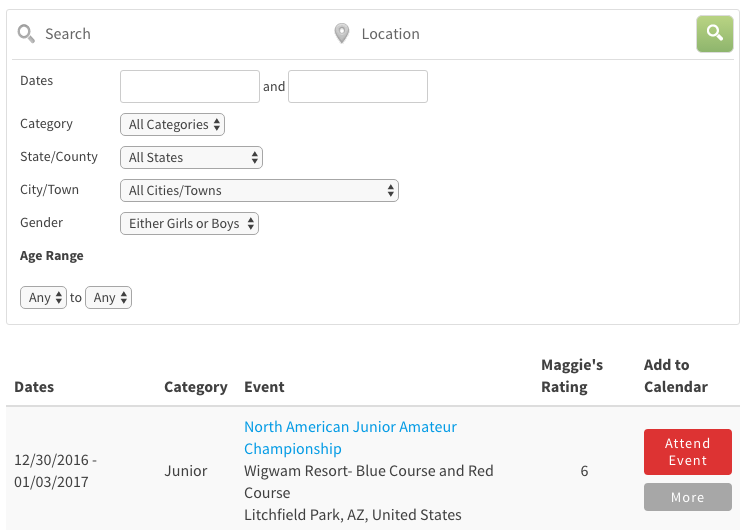 More events are released every day.
[unex_ce_button id="content_2ne5ytw3n" button_text_color="#000000" button_font="regular" button_font_size="24px" button_width="auto" button_alignment="center" button_text_spacing="1px" button_bg_color="#b07c57" button_padding="15px 30px 15px 30px" button_border_width="1px" button_border_color="#ffffff" button_border_radius="0px" button_text_hover_color="#b07c57" button_text_spacing_hover="1px" button_bg_hover_color="#ffffff" button_border_hover_color="#b07c57" button_link="https://www.will2golf.com/" button_link_type="url" button_link_target="_blank" has_container="1" in_column=""]Visit Will2Golf[/ce_button]